HDK ก่อตั้งเมื่อปี 2007 เพื่อผลิต รถกอล์ฟ รถไฟฟ้าชนิดต่างๆ โดยมีสำนักงานใหญ่ที่ Carifornia และ Florida ประเทศสหรัฐอเมริกา และมีโรงงานตั้งอยู่ที่พื้นที่ขนาดใหญ่ 88,000 ตารางเมตร ที่เมือง Xiamen ประเทศจีน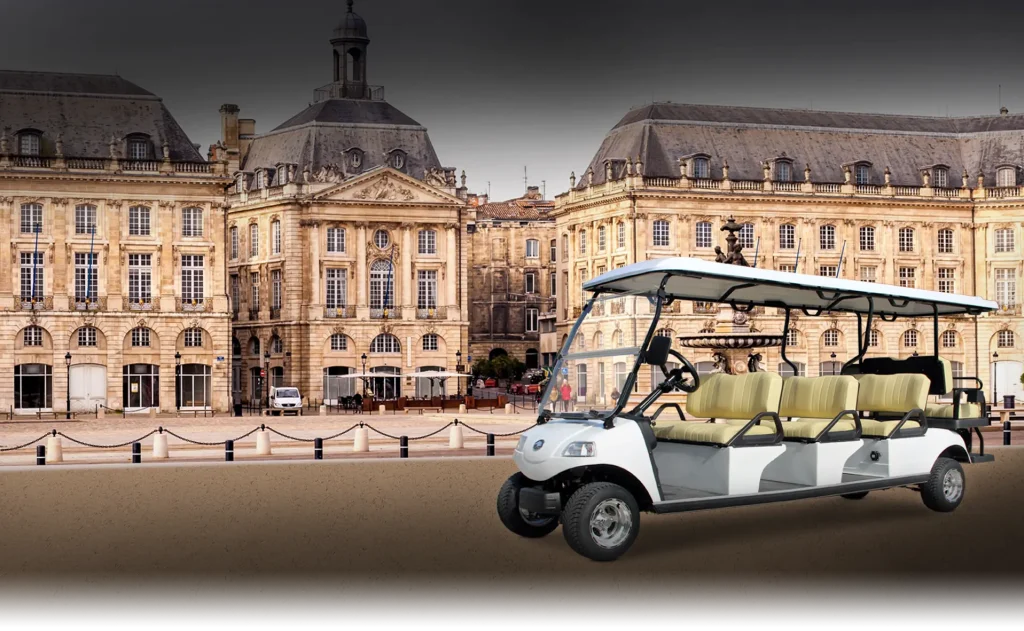 สวยงามคงทนประสิทธิภาพสูงด้วย technology จาก USA
Dashboard

Your trusted golf cart is a reflection of who you are. Upgrades and modifications give personality and style to your vehicle. A golf cart dashboard adds beauty and functionality to your golf cart interior. The golf car accessories on dashboard are designed to improve the machine's aesthetics, comfort, and function.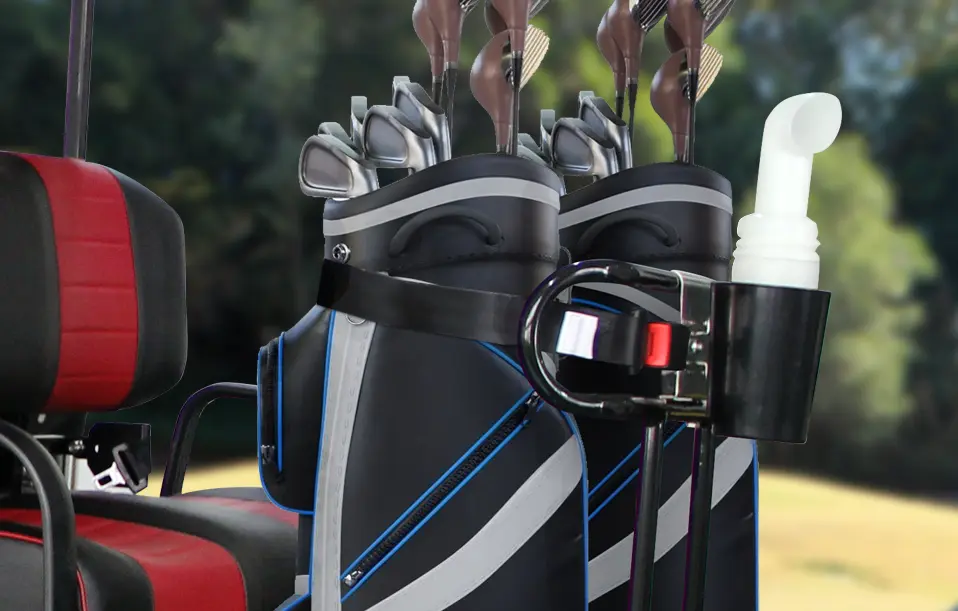 GOLF BAG HOLDER BRACKET
This golf bag holder bracket allows for easy addition and removal of our exciting new golf bag holder and golf accessories. It is an universal golf bag holder for regular 2 in 1 rear flip seat with two golf bags capacity and completes with golf bag attachment bar and extra strap.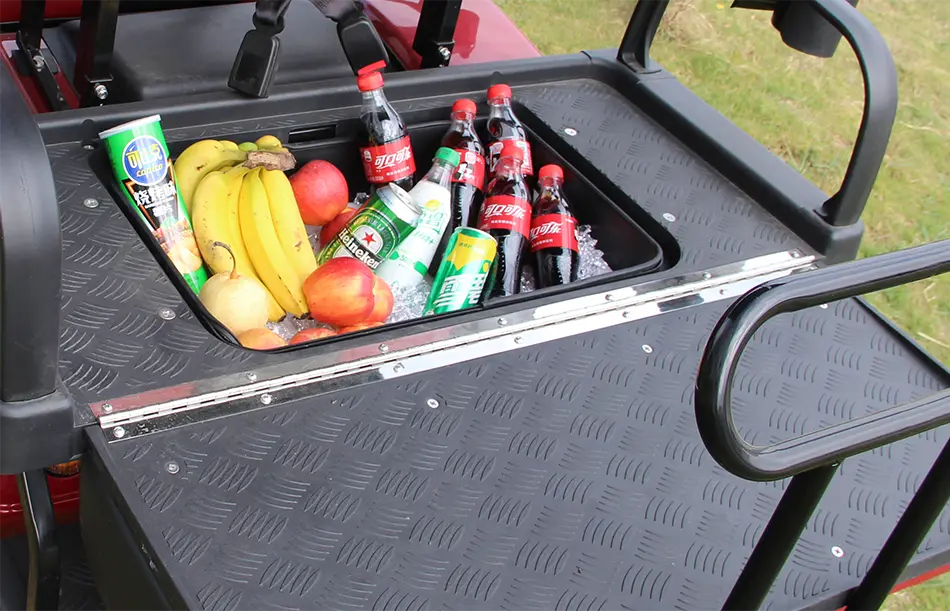 STORAGE COMPARTMENT
The storage compartment offers the same advantage in keeping sports equipment and clothes separate. If you are setting off on a camping holiday this summer, or a cross-continental road trip, you don't have to worry about finding enough space in the car to store all of your things whilst you are on the move.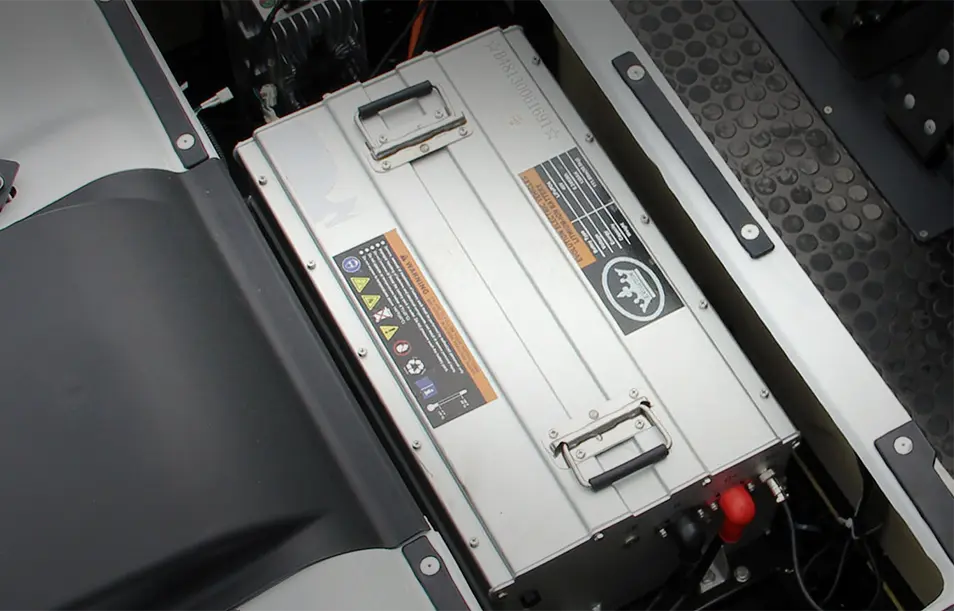 LITHIUM-ION BATTERY
They can be used for a variety of products from mobile phones to cars, and their qualities are superior compared to other rechargeable batteries. We use high-quality lithium-ion batteries for all but a few of our rechargeable flashlights, searchlights, head torches, and floodlights, as they allow us to provide the high-performance, durable products our customers are used to.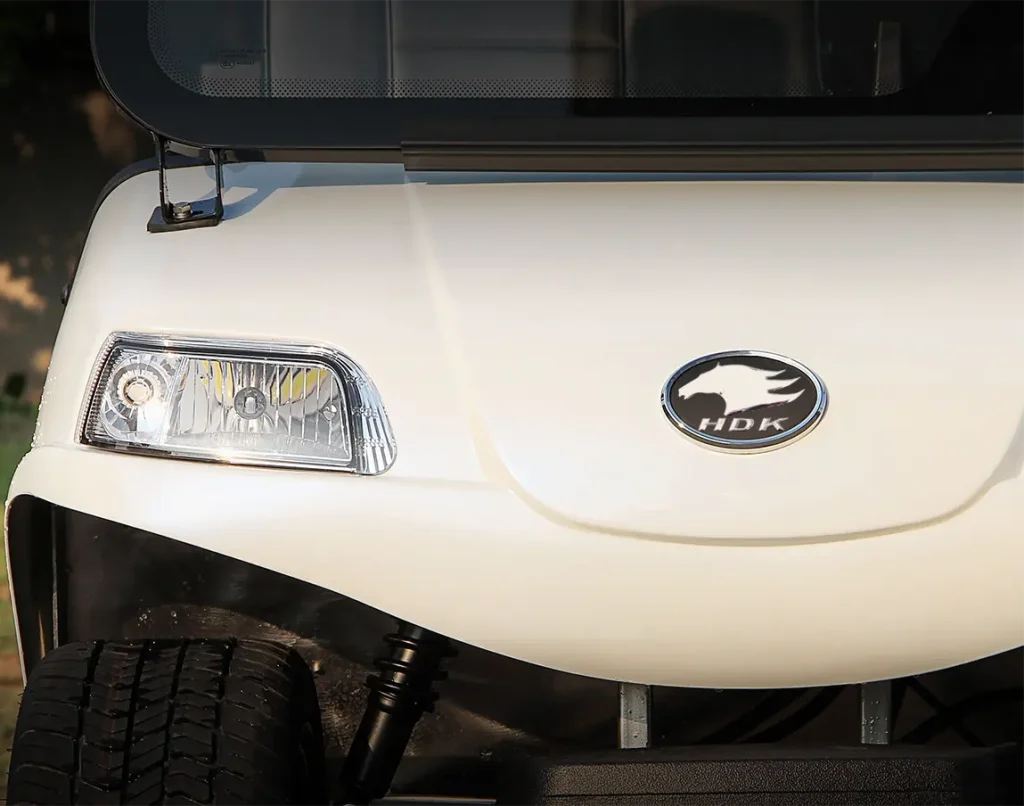 Headlight
Our personal transportation vehicles come standard with LED lights. Our lights are more powerful with less drain on your batteries, and deliver a 2-3 times wider field of vision than our competitors, so you can enjoy the ride worry-free, even after the sun goes down.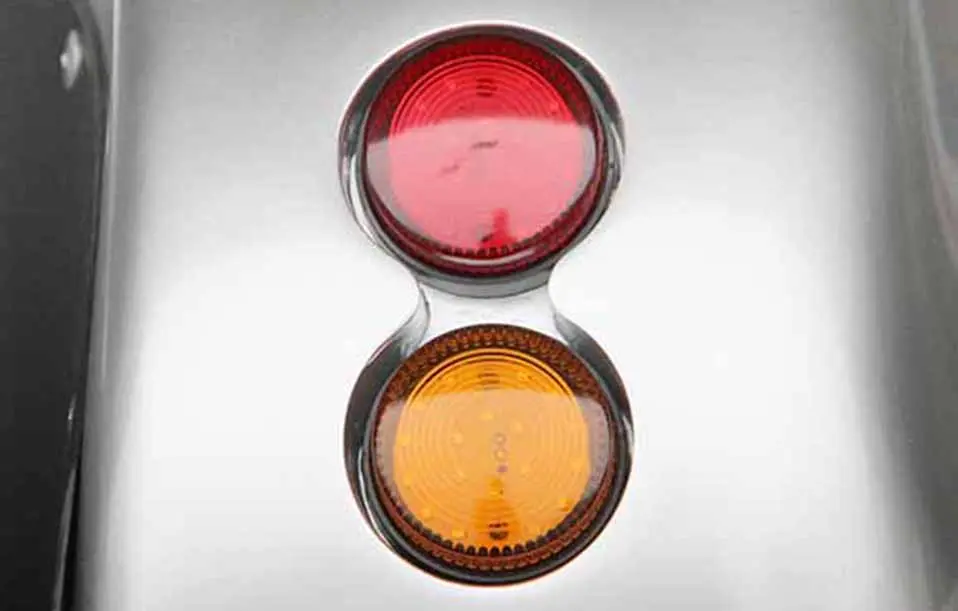 TAIL LIGHT
We're a group of enthusiasts with a passion for perfecting your night-time driving experience. Our goal is to supply you with the best performing LED lights upgrades that have been tailored to fit your application, at a price that works within budget. If you're driving something truly special, other enthusiasts will notice you during the day – but don't make the mistake of cruising by unnoticed at night.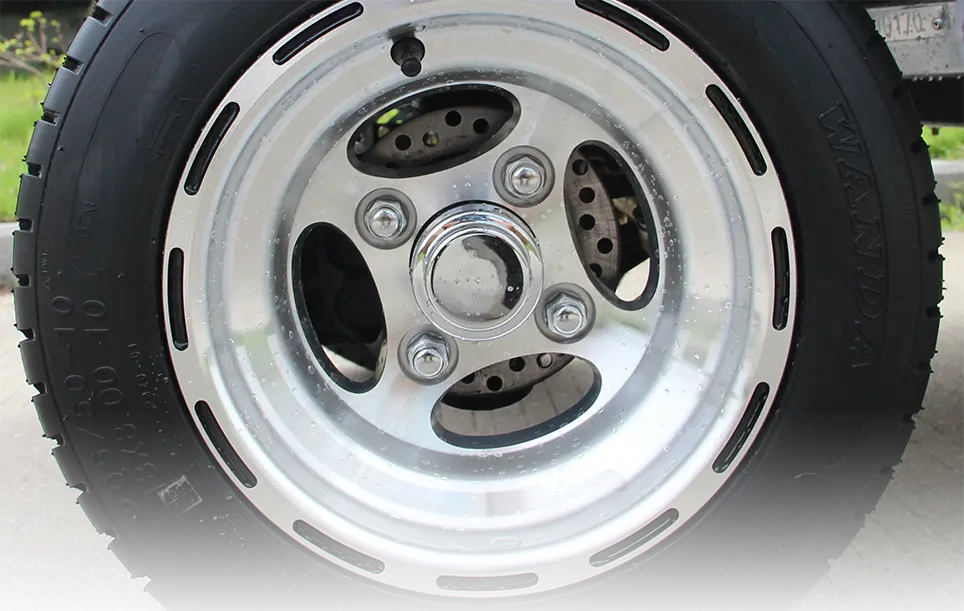 TIRE
This tire is pretty basic in design with a flat tread design so that they don't damage the grass on the course. Sipping in the tread allows for water dispersion and helps with traction, cornering, and breaking. This tire is typically low profile, lighter weight, and smaller overall compared to all terrain tires.
นำเข้ารถกอล์ฟ HDK8ที่นั่งประกอบและจัดจำหน่ายในประเทศไทยโดย U Technology